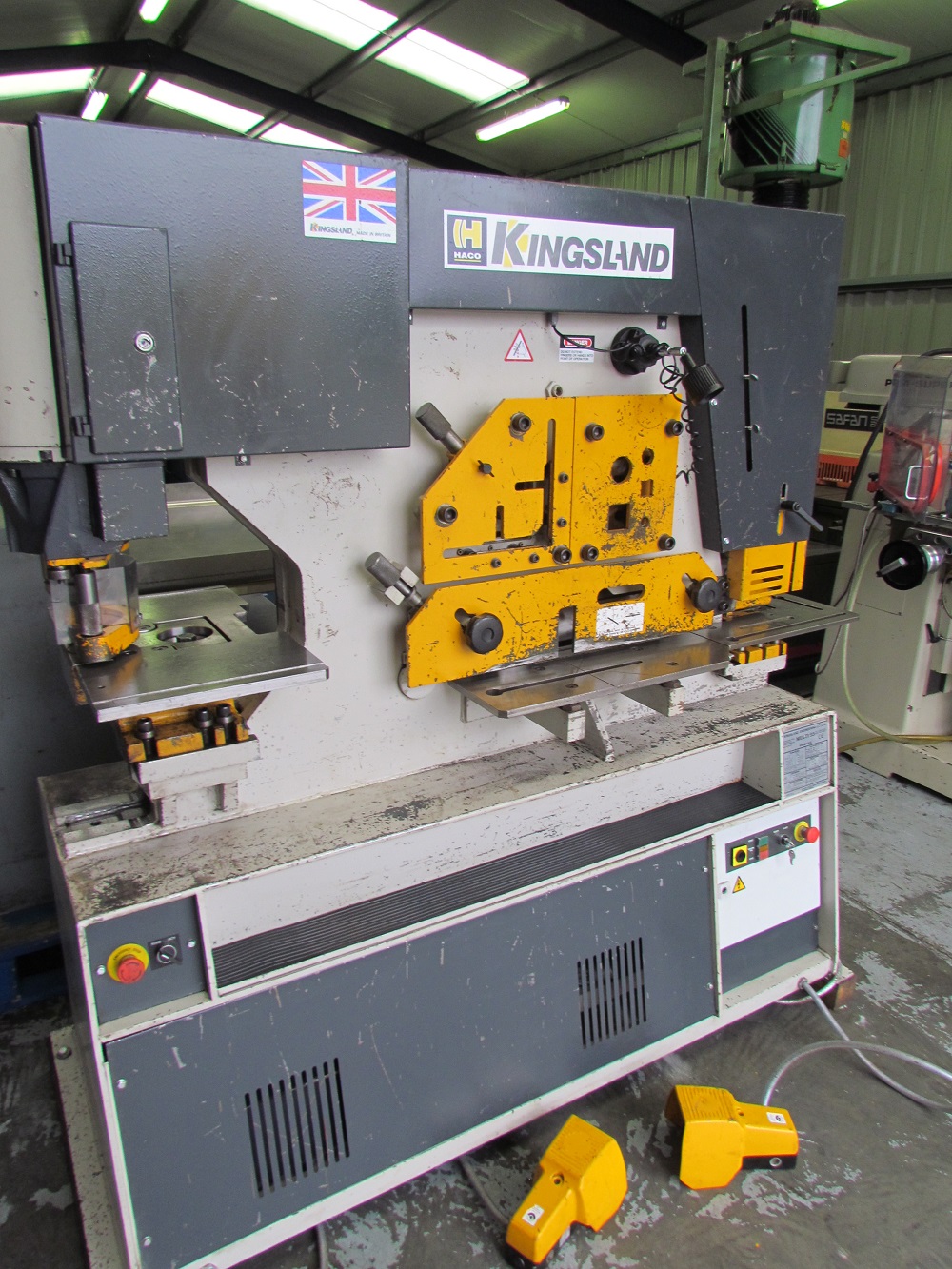 KINGSLAND UNIVERSAL MULTI 95 STEELWORKER
Serial No.:
YEAR 2014
Price (ex work):
SOLD- WE MIGHT HAVE ANOTHER COMING IN .
Description:
2 BRIEF SPECIFICATIONS
The machine has been developed to perform five basic functions:
Punching, Flat Bar Shearing, Notching, Angle and Section Cutting.
2.1 MEASUREMENTS (Full details, see page 27-28.)
Length x Width x Height 1,900 x 790 x 1,910 (+90 mm lifting eye)
Die Height from floor 1,039 [mm]
Shear Support from floor 890 [mm]
Angle Support from floor 1,155 [mm]
Section Height from floor 1,250 [mm]
Notch Height from floor 890 [mm]
2.2 CAPACITIES (Full details, see page 27.)
Punching* 27 dia x 25mm or 57 dia x 12mm
Shearing 380 x 20mm or 480 x 15mm
Angle Cutting 150 x 15mm
Section Cutting 50 mm Round, 50mm Square
Notching 13 mm Thickness
(All capacities are based on materials of 45 kg/mm² Tensile Strength.)
*Standard Size Fitment Punch & Die 22 mm (type 9001/9023)
Equipped with ; touch and cut bar, machine manual , punches and dies .